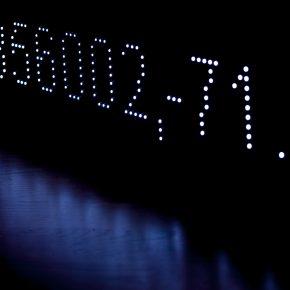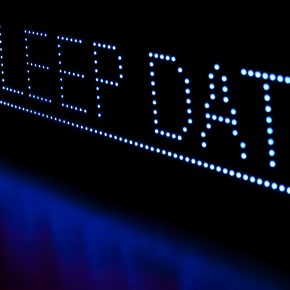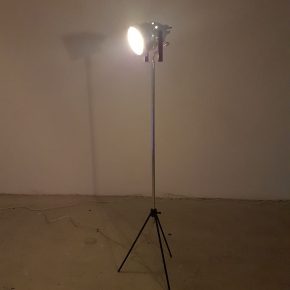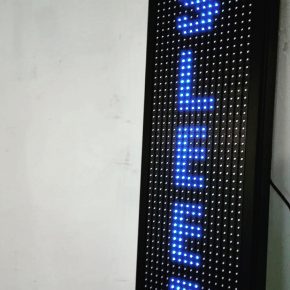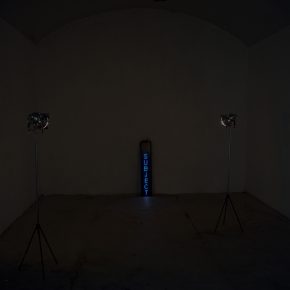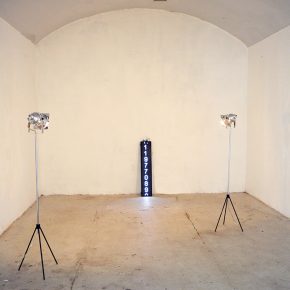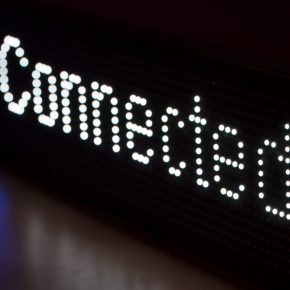 Emilio Vavarella, nato a Monfalcone nel 1989 vive e lavora a Cambridge
Esposizioni Collettive
2018
(Upcoming) MAMbo – Museo d'Arte Moderna di Bologna, group exhibition curated by Lorenzo Balbi, Bologna, Italy
(Upcoming) MUFOCO – Museo di Fotografia Contemporanea, A Parallel World, curated by Joan Fontcuberta, Triennale di Milano, Italy
(Upcoming) Associazione Barriera + Treignac Project, group exhibition curated by Mattia Solari and Martina Sabbadini, Torino and Treignac, Italy and France
(Upcoming) Niet Normaal Foundation, Robot Love, curated by Ine Gervais, Eindhoven, Netherlands
(Upcoming) iMAL Center for Digital Cultures and Technology, LAYERS, curated by Fabio Paris and Domenico Quaranta, Brussels, Belgium
(Upcoming) Something Else, OFF Biennale Cairo, head curator Simon Njami, Section curated by Elena Giulia Abbiatici, Darb 1718 Contemporary Art Centre, Cairo, Egypt
(Film Screening) 15th Oxford Film Festival, Minnesota, US
(Film Screening) 4th Cefalù Film Festival, Italy
2017
(Solo Exhibition) GALLLERIAPIÙ, RE: CAPTURE: Room(s) for Imperfection, curated by Federica Patti, Bologna, Italy
(Film Screening) 24th International St. Louis Film Festival, Official Selection: Animal Cinema, St. Louis, US
(Film Screening) 35° Torino Film Festival – TFFdoc, Cinema Massimo, Torino, Italy
ISEA2017 – 23rd International Symposium on Electronic Art + XVI Festival Internacional de la Imagen, Manizales, Colombia
European Parliament, Leggere il Presente. Percezione del confine e ruolo dell'Altro nell'Europa di oggi, curated by l'art9, Brussels, Belgium.
ADAF – 13th Athens Digital Arts Festival, #PostFuture, curated by Elli-Anna Peristeraki, Athens, Greece
(Solo Exhibition) Harvard Art Museums – LightBox Gallery, RE:Animation, Cambridge MA, US
Galleria Moitre, Irene Dionisio / Lavinia Raccanello / Emilio Vavarella, Turin, Italy
30th Stuttgarter Filmwinter – Festival of Expanded Media, Juried Exhibition, curated by Wand 5, Kunstbezirk, Stuttgart, Germany
2016
(Online Exhibition) FLEFF 2016, Interface/Landscape, curated by Dale Hudson and Claudia Pederson, Ithaca College, NY, US
PLUNC 2016 – Digital Art and New Media Festival, Museu das Comunicações – Fundação Portuguesa das Comunicações, Lisbon, Portugal
ISEA2016 香港, 22nd International Symposium on Electronic Art, Cultural R>evolution, Hong Kong
AMRO – Art Meets Radical Openess, Festival dedicated to Art, Hacktivism and Open Culture, Behind the Smart World, curated by KairUs, Linz, Austria
Villa Manin, Memorie, curated by Corrado Azzollini e Antonio Giusa. Section "La Meglio Gioventù" curated by Andrea Bruciati, Passariano di Codroipo (UD), Italy
29th Stuttgarter Filmwinter – Festival of Expanded Media, Shape Shifters, curated by Wand 5, Stuttgart, Germany
2015
Francesco Fabbri Foundation – Francesco Fabbri Prize for Contemporary Art, curated by Carlo Sala in collaboration with Andrea Bruciati, Martina Cavallarin, Stefano Coletto and Raffaele Gavarro, Villa Brandolini, Pieve di Soligo (TV), Italy
MINY Media Center, The Arbitrary Art of Numbers, curated by Hans Tammen, NYC, US
(Online Exhibition) THE WRONG, New Digital Art Biennale, Homeostasis Pavilion, curated by Julia Borges Araña and Guilherme Brandão
Imagine the City, Street Views, curated by Gioula Papadopoulou, Cultural Center of Kalamata, Greece
12th Media Art Biennale (BVAM), curated by Akihiro Kubota, Museo Nacional Bellas Artes, Santiago, Chile
IEEE VISAP'15, Data Improvisations, curated by Angus Forbes, Fanny Chevalier and Daria Tsoupikova, School of the Art Institute of Chicago, US
Re-Building the Future, curated by Marco Pierini, in collaboration with Laura Barreca, Claudia Loffelholz and Andrea Bruciati, Ex Chiesa dei Cavalieri di Malta, Siracusa, Italy
(Solo Exhibition) NYEAF – New York Elctronic Art Festival, MEMORYSCAPES, Harvestworks Digital Media Arts Center, NYC, US
ISEA2015 – 21st International Symposium on Electronic Art, Disruption, curated by Kate Armstrong and Malcolm Levy, Vancouver, Canada
Expressive 2015, Idea Chain, (2015) curated by Angus Forbes and Anil Camci, Incubation Center of Koç University, Istanbul, Turkey
#watch22, curated by Günter Minas, Bonifazius-Türme, Mainz, Germany
(Online Exhibition) Luoghi Comuni Festival – Net Art Section, Altamura (BA), Italy
18th Japan Media Arts Festival, curated by Uematsu Yuka, Satow Morihiro, Okabe Aomi, Takatani Shiro, Miwa Masahiro, National Art Center, Tokyo, Japan
(Online Solo Exhibition) THE ITALIAN JOB – Job n.2, An-Archiving Game, exhibition at WAG Widget Art Gallery and auction with OpenBazaar, curated by Monica Bosaro and Emma Stanisic
2014
CultureHub, RE FEST: Art + Technology Festival, curated by Billy Clark, NYC, US
SIGGRAPH 2014, ACTING IN TRANSLATION, curated by Basak Senova, Vancouver Convention Center, Canada
AIOP Art in Odd Places Festival, FREE, curated by Juliana Driever & Dylan Gauthier, 14th Street, NYC, US
EMAF 27th European Media Arts Festival, WE. THE ENEMY, curated by Hermann Noering, Kunsthalle Osnabrueck, Germany
TRACE(s) Festival Des Arts Numeriques, Médiathéque Léon Alègre Bagnols-sur-Cèze, France.
The Projects, BEEP BOOP BOP, curated by Leah Brown and Peter Symons, FATVillage art district, Fort Lauderdale FL, US
CURRENTS 2014 The Santa Fe International Festival of New Media Art, curated by Parallel Studios, Santa Fe, US
THE ITALIAN JOB
n.1 – embarrassment_party, curated by Marii Nyröp and Lucrezia Calabrò, online and physical exhibition at Amherst College, MA, US
(Online Exhibition) MON3Y as an 3RRR0R | MON3Y.US, curated by Vasily Zaitsev, online exhibition at MOUS310n.net
SLINGSHOTS, Festival of Music, Electronic Arts and Tech, Athens GA, US
Jarach Gallery, ECHO BACK. Figure di Interferenza, curated by Stefano Coletto, Venice, Italy
2013
EYEBEAM, EMOJI, Art & Design Show, curated by Julia Kaganskiy and Zoe Salditch, NYC, US
INTERNET&TACOS, Space for Digital Culture and Internet Politics, Hildesheim, Germany
EYEBEAM, PRISM Break Up, curated by Heather Dewey-Hagborg, Ramsey Nasser and Open Culture, NYC, US
Museum of Contemporary Art Vojvodina, Autonomies, curated by NAPON (Institute for flexible cultures and technologies), Novi Sad, Serbia
Video Art Festival Miden, Street Views section, curated by Gioula Papadopoulou, Kalamata and Athens, Greece
Boston Cyberarts Gallery, COLLISION19: COmpress/DECompress, guest curated by Stephanie Dvareckas, US
Far Festa / Nuove Feste Veneziane, curated by Cake Away and Claire Tancons, Venice, Italy
GLITCH festival – Run computer, Run, Economics + The Immaterial, curated by Nora O Murchú, RUA RED, Dublin, Ireland
Mediterranea16 – Young Artists Biennial (BJCEM), Errors Allowed, curated by Charlotte Bank, Alessandro Castiglioni, Nadira Laggoune, Delphine Leccas, Slobodne Veze / Loose Associations, Marco  Trulli and Claudio Zecchi, Mole Vanvitelliana, Ancona, Italy
Fondazione Studio Marangoni, Lapsus, curated by Marinella Paderni, Florence, Italy
alt/, curated by José Esteban Muñoz, Gallery 360, Northeastern University, Boston, Massachusetts, US
PAC (Pinebox Art Center), New Frontiers, curated by Vincent Valerio, Baltimore MD, US
2012
Fondazione Bevilacqua La Masa, 96ma Collettiva Giovani Artisti, curated by Angela Vettese e Stefano Coletto, Galleria di Piazza S.Marco, Venice, Italy
Tg-dragon Gallery TaiCang, The Dream of Flying in the sky, curated by Tang Zheng, Suzhou, China
Shanghai Italian Center, The Dream of flying in the sky, Quantum Art Festival, curated by Roberto Denti e Li Jin, China
European Researchers' Night, Veneto Night, sponsored by European Commission, 7° PQ for Research and Technological Development, Iuav University of Venice, Italy
Performing Iuav, curated by Cornelia Lauf and Angela Vettese, Venice Art Night, Venice, Italy
Fondazione Bevilaqua La Masa, Fine Corsa. Mostra laboratori Iuav. Curated by Stefano Arienti, Lewis Baltz, Marco Bertozzi and Cornelia Lauf, Palazzetto Tito, Venice, Italy
Fonlad, Digital Arts Festival, curated by IC Zero Association, Videolab and Cooperative Castles Theatre, UAVM Virtual Museum, WAC (Web Art Center) and Space for Arts, Media & Performances, Coimbra, Portugal
Metricubi, The Responsive Act, curated by Filipa Ramos and Rene Gabri, Venice, Italy
ExpoMuseum / Expo 2012, Quantum Art and Science for a New Renaissance, organized by Italia degli Innovatori, Yeosu, South Korea
(Solo Exhibition) STRATEGIES OF FRIENDSHIP, EMI.LI.O.-V.AVA.REL.L.A., curated by Sergio  Luongo, Square23 Gallery, Turin, Italy
2011
(Solo Exhibition) Spazio Bartleby, L'alfabeto del vostro Dio, curated by Bartleby, Bologna, Italy
Quantum Art and Science for a New Renaissance, organized by Italia degli Innovatori, B2B, Nanjing and Shanghai, China